Maple Mustard Cashews
Select a Size:
Product #868963

Real Maple Syrup and Delectable Yellow Mustard with Perfectly Roasted Cashews for a bold new spin on a traditional favorite.  Bursting with Flavor!  A real vegan friendly treat.
Kosher
The KSA symbol is a firm guarantee to all consumers that the products bearing the symbol are in full compliance with the most demanding of kosher standards. You can be sure that your products will be marketable, enjoying the same status, recognition and acceptance, as any other reliably certified kosher product.
Non-GMO
A GMO, or genetically modified organism, is a plant, animal, microorganism or other organism whose genetic makeup has been modified using recombinant DNA methods (also called gene splicing), gene modification or transgenic technology. This relatively new science creates unstable combinations of plant, animal, bacterial and viral genes that do not occur in nature or through traditional crossbreeding methods.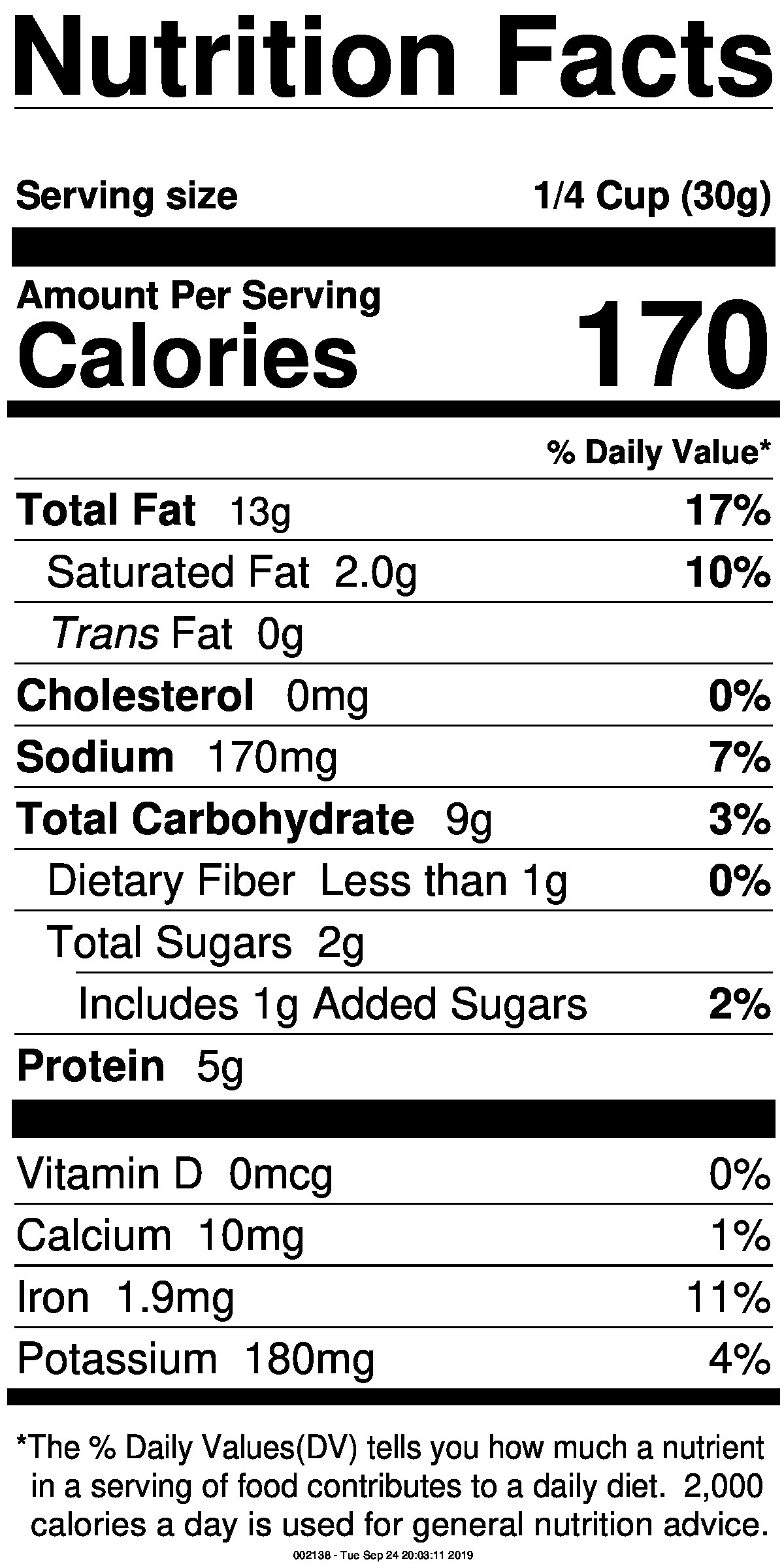 Related Products
Vital Wheat Gluten

Organic Amaranth

Organic Greek Yogurt Pretzels

Organic Red Chile Banana Chips

Dark Chocolate Almond Caramel Chews

Organic Fine Ground Whole Wheat Flour

Organic Coconut Almond Granola

Organic California Supreme Almonds

Organic Fancy Walnuts

Organic Greek Yogurt Raisins

Dark Chocolate Maca Almonds

Mango Slices

Peanut Butter Chips

Organic Sesame Seeds - Hulled White

Honey Roasted Sesame Sticks - Non GMO

Pecan Pieces - Fancy Grade

Filberts (Hazelnuts)

Couscous - Traditional Semolina

Organic Ground Cinnamon