Organic Rolled Oats
Select a Size:
Product #469630



Organic Rolled Oats
USDA Organic
USDA organic products have strict production and labeling requirements. Organic products must be overseen by a USDA National Organic Program-authorized certifying agent, following all USDA organic regulations.
Kosher
The KSA symbol is a firm guarantee to all consumers that the products bearing the symbol are in full compliance with the most demanding of kosher standards. You can be sure that your products will be marketable, enjoying the same status, recognition and acceptance, as any other reliably certified kosher product.
QAI
QAI (Quality Assurance International) is a leading USDA-accredited organic product certifying agency. Founded in San Diego, California in 1989, QAI has been an active leader in the organic industry, advocating for high integrity organic regulations since its beginning. QAI is committed to ensuring organic integrity at every link in the organic production chain and providing excellent customer service, domestically and internationally.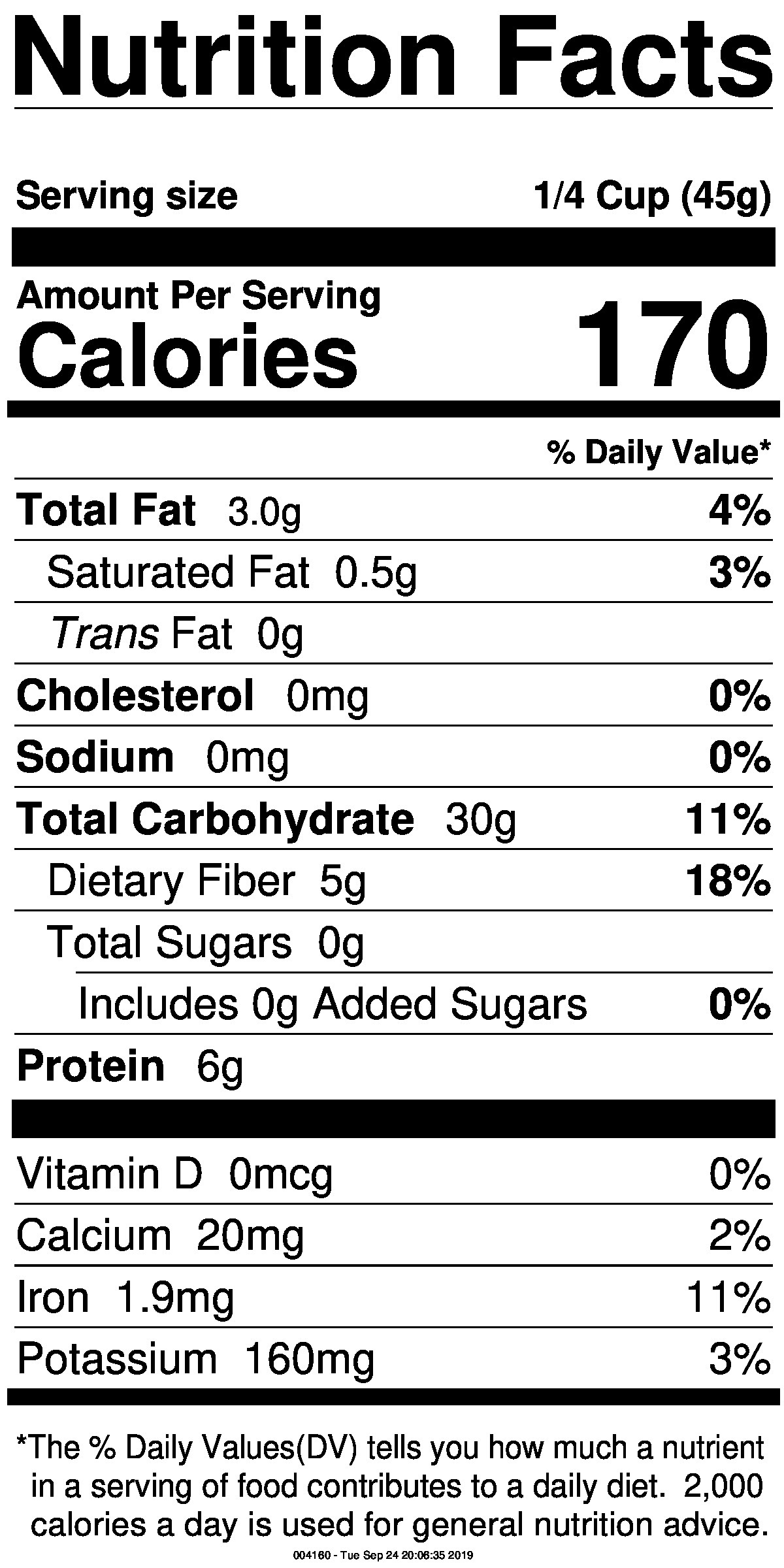 Ingredients:
Organic Rolled Oats
Other Details:
May contain wheat, soy, tree nuts, peanuts, milk
UPCs: 0‑86700‑99630‑0, 0‑86700‑67051‑4, 0‑86700‑04160‑4
Date added: 4/17/12
Preparation Tips:
2 cups water, 1/4 tsp salt, 1 cup Organic Rolled Oats Bring water and salt to boil, add oats and cook for 10-20 minutes, stirring occasionally, to your desired consistency.  Cover, remove from heat and let stand for a few minutes.  Serve with milk and honey for a basic, delicious, oatmeal.
Related Products
Apple Blueberry Granola

Cocoa Chips & Almonds Granola

Coconut Almond Cashew Granola

Fruit and Nut Granola

Golden Honey Nut Granola

Maple Coconut Almond Granola

Maple Pistachio Cranberry Granola

Maple Walnut Granola

Organic Apple Mango Muesli

Organic Blueberry Almond Granola

Organic Blueberry Muesli

Organic Coconut Almond Granola

Organic Crunchy Lite Granola - Low Fat

Organic Five Grain Flakes Hot Cereal

Organic Good Morning Crunch

Organic Grandma Dave's Crunchy Granola

Organic Hawaiian Muesli

Organic Magic Muesli

Organic Maple Fruit and Nut Granola

Organic Mixed Berry Muesli

Vanilla Chips - Creamy

Pineapple Wedge - Cane Sweetened

Organic Raspberry Crunch Granola

Organic Black Beans

Dark Chocolate Maca Espresso Beans

Peanut Butter Pretzels

Organic Lima Beans - Baby

Fancy Whole Cashews Oil Roasted and Salted

Organic Dark Chocolate Espresso Beans- Fair Trade Certified

Omega Fortified Sweetened Cranberries

Organic Dark Chocolate Chips

Organic Roasted Soy Nuts - No Salt

Mango Slices

Organic Corn Flakes

Organic Chocolate Paradise Mix

Organic Oregano Leaf

Honey Roasted Peanuts

Organic Mung Beans