Delicious dried mango spears that are cane sweetened and make a wonderful family snack for people on the go but place an emphasis on maintaining a healthy menu. A great treat that not only keeps the kids out of the cookie jar but the also perfect answer for folks with a sweet tooth. The exotic taste of the tropics is all yours with these mouthwatering Mango Spears. Kosher Parve (no Dairy).
Kosher
The KSA symbol is a firm guarantee to all consumers that the products bearing the symbol are in full compliance with the most demanding of kosher standards. You can be sure that your products will be marketable, enjoying the same status, recognition and acceptance, as any other reliably certified kosher product.
Non-GMO
A GMO, or genetically modified organism, is a plant, animal, microorganism or other organism whose genetic makeup has been modified using recombinant DNA methods (also called gene splicing), gene modification or transgenic technology. This relatively new science creates unstable combinations of plant, animal, bacterial and viral genes that do not occur in nature or through traditional crossbreeding methods.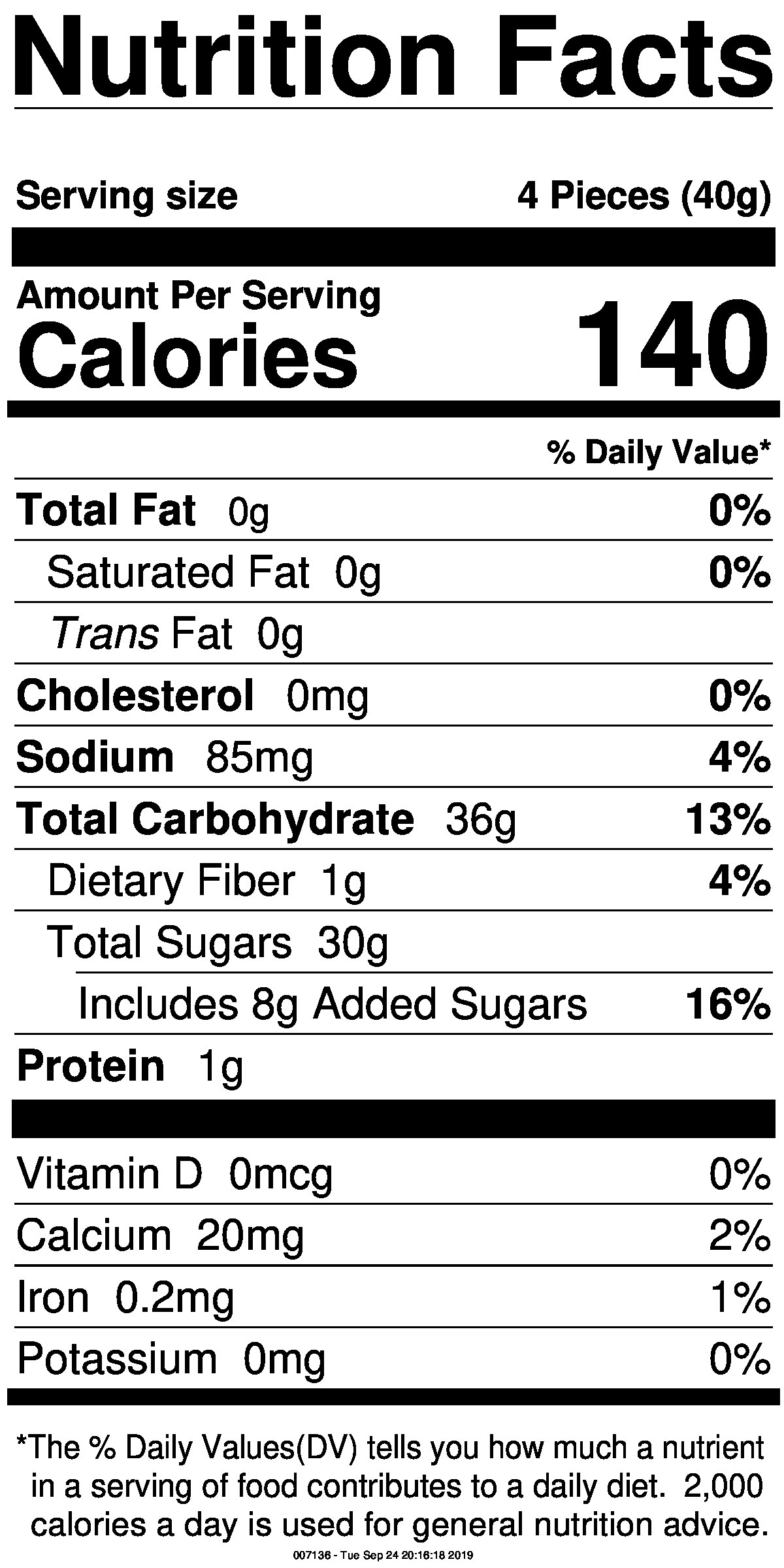 Ingredients:
Mango, Cane Sugar
Other Details:
UPCs: 0‑86700‑07135‑9, 0‑86700‑68145‑9, 0‑86700‑97136‑9
Date added: 6/5/13
Related Products
Organic Artisan Bakers Craft Unbleached White Flour

Organic Chocolate Maca Energy Chews

Organic Grandma Dave's Crunchy Granola

Sun Dried Tomatoes - Diced

Organic No Salt Curry Powder

Dark Chocolate Raisin Walnut Clusters

Organic Crystallized Ginger Chunks - Cane Sweetened

Dark Chocolate Almond Caramel Chews

Mocha Marble Crunch

Golden Honey Nut Granola

Organic Blueberry Almond Granola

Peanut Butter Stock - Chocolate Chip Mix

Organic European Soldier Heirloom Beans

Jumbo Whole Roasted Cashews, No Salt

Organic Oregano Leaf

Cashews - Large White Pieces

Milk Chocolate Almonds

Organic Medium Shredded Coconut

Peanut Butter Raisins