Cinnamon Fuji Apple Wedges
Select a Size:
Product #007008


Our Cane Sweetened Cinnamon Fugi Apple Wedges are a delicious treat that put the "S" in succulent. A wholesome dried fruit with just a little extra tang and taste with the addition of sparkling cinnamon, combines with mouthwatering Fugi Apple wedges to produce a distinctive and nutritious snack that has become a movable and healthy feast. Kosher Parve (no Dairy).
Kosher
The KSA symbol is a firm guarantee to all consumers that the products bearing the symbol are in full compliance with the most demanding of kosher standards. You can be sure that your products will be marketable, enjoying the same status, recognition and acceptance, as any other reliably certified kosher product.
Non-GMO Project Verified
The Non-GMO Project Product Verification Program is North America's only third-party verification for non-GMO food and products. Third-party verification is the highest quality system when it comes to product labeling and certifications because it ensures products have been comprehensively evaluated by an independent party for compliance with a standard developed by industry experts and stakeholders.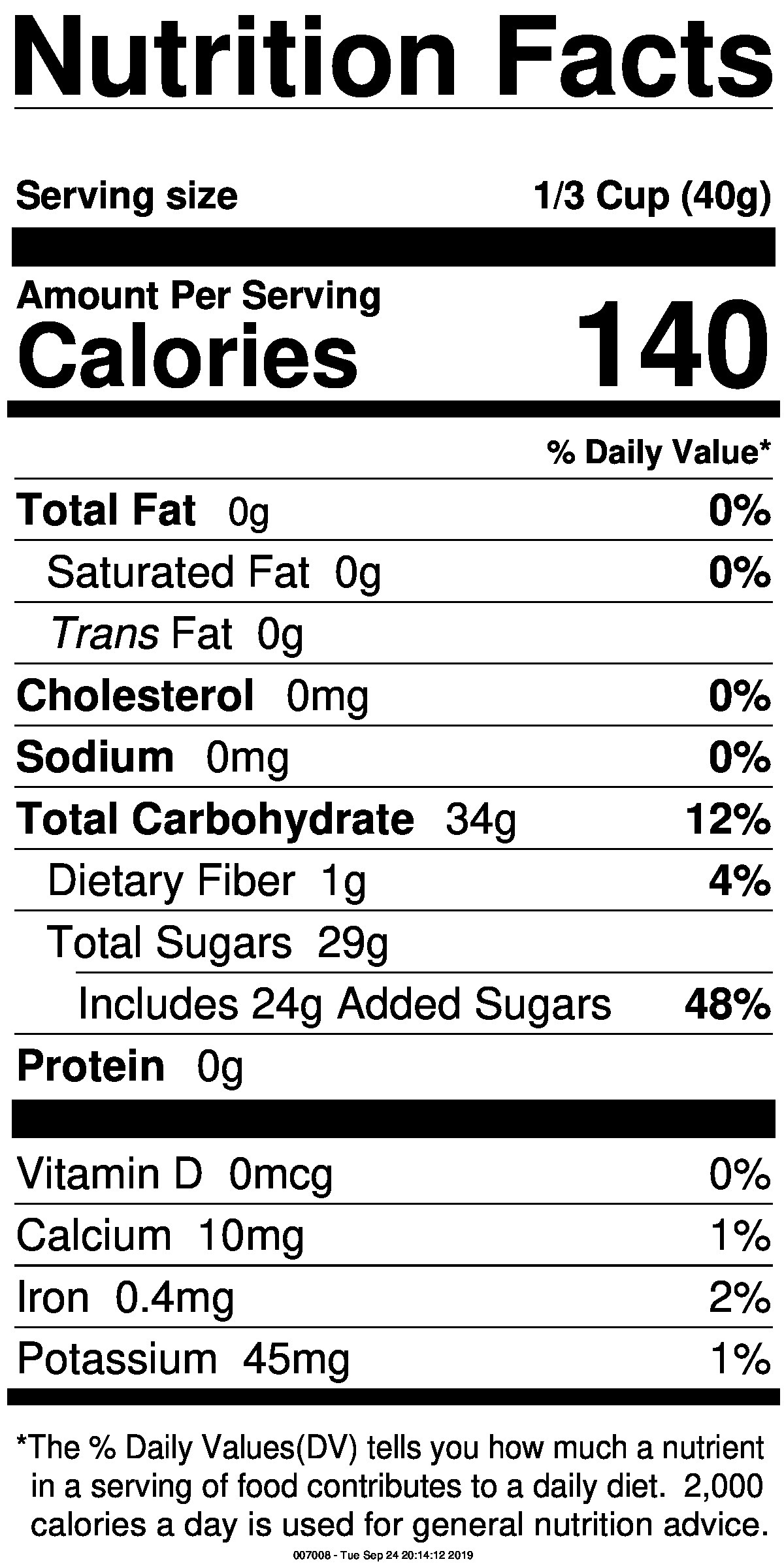 Ingredients:
Apples, Cane Sugar, Cinnamon, Ascorbic Acid
Other Details:
May contain milk, peanuts, soy, tree nuts, wheat
UPCs: 0‑86700‑07008‑6, 0‑86700‑67655‑4
Date added: 8/20/15
Related Products
Dried Strawberries

Mixed Fruit - Tropical Chunks

Organic Apple Rings

Organic Sunny Worms

Dark Chocolate Apricots - Cane Sweetened

SunRidge Farms Vanilla Protein Powder - 85% Protein

Dark Chocolate Pretzels - Cane Sweetened

Organic Grandma Dave's Crunchy Granola

Vegetarian Chicken Mix - Broth

Organic Wild Rice

Organic Greek Yogurt Almonds

Sea Salt & Turbinado Dark Chocolate Almonds

Fruit and Nut Granola

Heavenly Cranberry Crunch Mix

Arrowroot Powder

Black Licorice Aussie Style

Organic Garlic Powder

Organic Dry Roasted and Salted Sunflower Seeds - Also available in Energy GO size bags

DoubleNutz'n Chocolate Coconut Chews Mix

Coconut Almond Cashew Granola

Organic Coarse Bulgher Wheat

Green Tea Vanilla Chai Raisins