Organic Heirloom Bean Mix
Select a Size:
Product #003056


A blend of our line of heirloom beans including  Christmas Lima, European Soldier, Green Flageolet, Jacob's Cattle, Orca, Runner Cannelini,  and Yellow Eyed Beans.   Create your own recipes or try one of ours!
USDA Organic
USDA organic products have strict production and labeling requirements. Organic products must be overseen by a USDA National Organic Program-authorized certifying agent, following all USDA organic regulations.
Non-GMO
A GMO, or genetically modified organism, is a plant, animal, microorganism or other organism whose genetic makeup has been modified using recombinant DNA methods (also called gene splicing), gene modification or transgenic technology. This relatively new science creates unstable combinations of plant, animal, bacterial and viral genes that do not occur in nature or through traditional crossbreeding methods.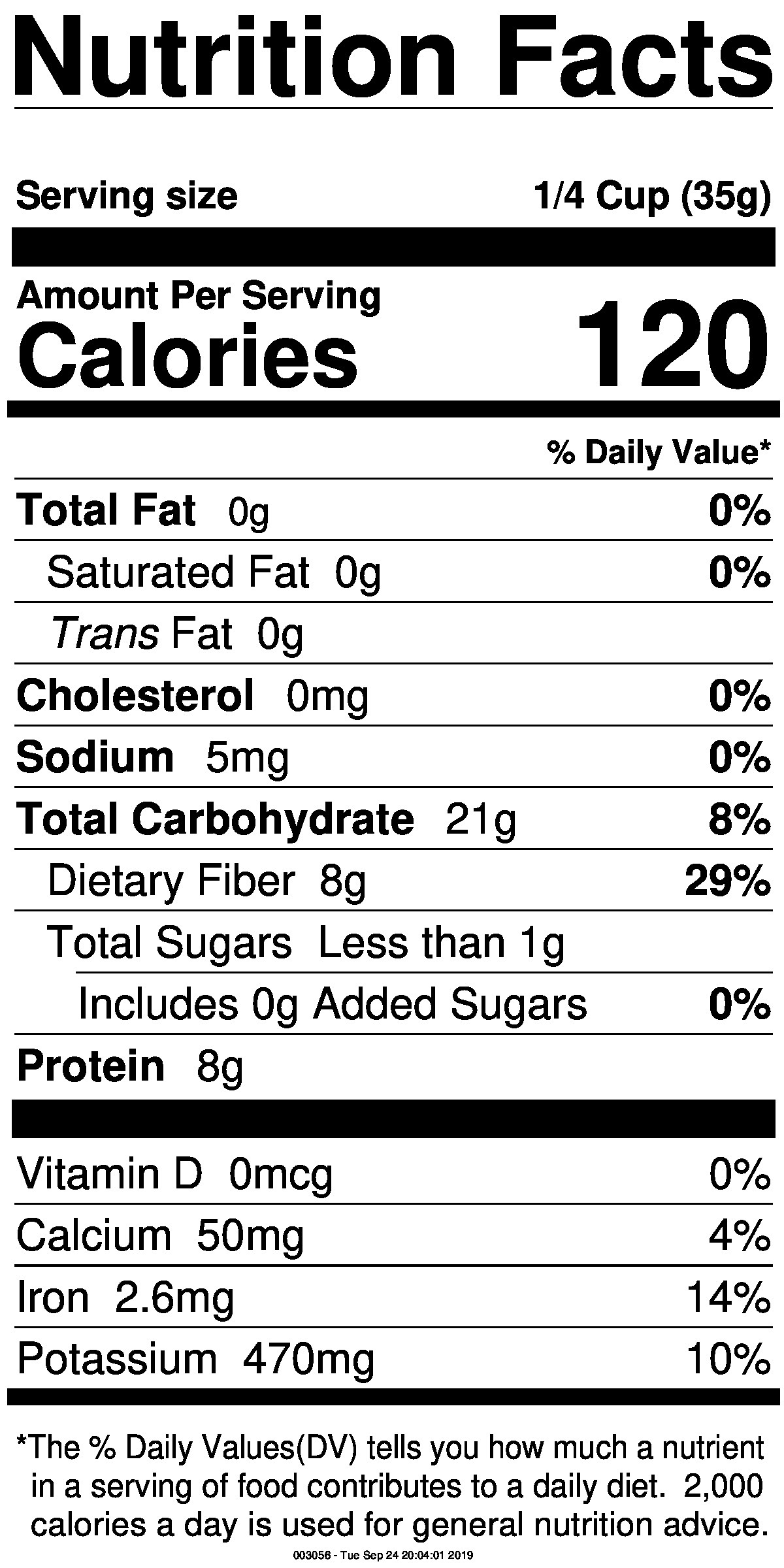 Ingredients:
Organic Jacob's Cattle Beans, Organic Yellow Eyed Beans, Organic Black Beans, Organic Green Flageolet Beans, Organic Orca Beans, Organic European Soldier Beans, Organic Christmas Lima Beans
Other Details:
Manufactured on shared equipment with peanuts, tree nuts, wheat, milk and soy
Beans may contain debris; please rinse and remove any particulate matter prior to preparation.
UPCs: 0‑86700‑03056‑1, 0‑86700‑67114‑6
Date added: 9/11/17
Preparation Tips:
Rinse beans and add 5 times amount of water or your favorite broth in the pot. Bring to a boil and then lower the heat to a simmer for 2 hours.
Related Products
Organic Chili Colorado Blend

Organic Sunset Soup Mix

Organic Black Valentine Heirloom Beans

Organic Christmas Lima Heirloom Beans

Organic European Soldier Heirloom Beans

Organic Green Flageolet Heirloom Beans

Organic Jacob's Cattle Heirloom Beans

Organic Orca Heirloom Beans

Organic Yellow Eye Heirloom Beans

Organic Grandma Dave's Crunchy Granola

Dark Chocolate Pistachios

Organic Chocolate Maca Energy Chews

Milk Chocolate Pumpkin Seeds

Mini Milk Chocolate Peanut Butter Cups

Dry Roasted and No Salt Fancy Whole Cashews

Carob Almonds

Super Nut Crunch Granola

Organic Coconut Flour

Baking Soda - Aluminum free

Wasabi Samurai Mix

Organic Ground Black Pepper

Organic Ground Cinnamon

Dark Chocolate Coconut Chews

Lentils - Green

Raisins - Select Flame

Black Licorice Aussie Style

Organic Hulled Millet

Organic Black Ground Peppercorn